WRRB is Hiring: Research Associate
WRRB is Hiring: Program Intern
Paul Matthews was appointed Executive Director and CEO of the Worcester Regional Research Bureau in September of 2019, and serves as only the third Executive Director in the Bureau's thirty-five years of conducting independent, non-partisan research and analysis of public policy issues that impact Greater Worcester.
Before coming to the Bureau, for fifteen years Mr. Matthews led the 495/MetroWest Partnership, a public-private nonprofit addressing the policy and development needs of 35 communities. Under his leadership, the Partnership provided key policy expertise to foster collaborations between legislators, municipal officials, business executives, and other regional institutions on a wide range of issues, including transportation, economic development, workforce, housing, water resources, and infrastructure. In his previous roles as then-State Representative Harriette Chandler's Chief of Staff and the Worcester Regional Chamber's Director of Government and Public Affairs, Mr. Matthews worked with Worcester's municipal, private sector, and legislative leadership on initiatives such as commuter rail, brownfields, education, the airport, the convention center, and economic development. His leadership on public policy and regional issues have led Mr. Matthews to be appointed by both Governor Baker and previously Governor Patrick to serve on the state's Economic Assistance Coordinating Council, which oversees the state's tax incentive program. He served a member and coordinator for the 495/MetroWest Suburban Edge Community Commission, which conducted an examination of suburban development needs and opportunities. Secretary of Transportation Stephanie Pollack appointed him to serve on the Advisory Committees for the East West Rail Study, examining the potential of rail service from Springfield and Western Massachusetts to Boston, and the Rail Vision Plan, which called for expanded commuter rail operations.
He has been honored as a Worcester Business Journal "Forty Under 40" award winner and has been a recipient of the MetroWest Regional Collaborative's Regional Spirit Award and Central Massachusetts Regional Planning Commission's Community Leadership Award. He holds degrees from Colby College in Government and Biology, was selected in a national competition to be a Ford Foundation Fellow on Regional Sustainable Development, and earned his professional certification as a non-profit executive from the U.S. Chamber's Institute for Organizational Management (IOM). Beyond his professional responsibilities, Mr. Matthews is Worcester native and resident who is active in a number of community organizations and has two teenage children.
Eric Kneeland – Director of Programs & Operations
Eric Kneeland is the Director of Programs & Operations with The Research Bureau, overseeing general operations of the office — including administrative and financial support – as well as development activities. Eric is also responsible for marketing and outreach efforts, including the coordination and promotion of research events, publications, and forums. Eric began his career with The Research Bureau as a Research Intern in the spring of 2016. As an intern, he collaborated with fellow researchers to produce reports and briefs regarding issues in Greater Worcester. He graduated magna cum laude from Assumption College in May of 2016 with a B.A. in Political Science and an Honors Certificate following publication of an Honors Thesis "Homeless Service Providers' Assessments of the Effectiveness of Housing First Programs in Maine."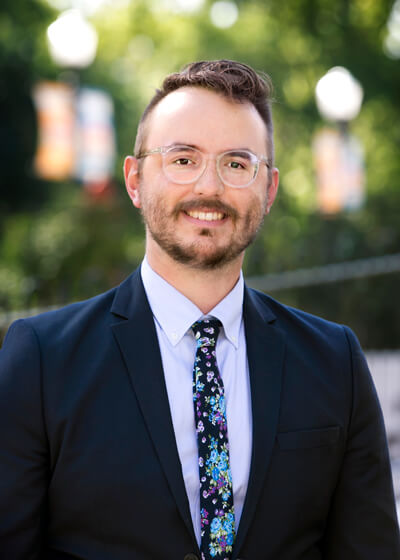 Joshua Boucher is a Research Associate with the Bureau. He comes to the Bureau after several years teaching political science at the College of the Holy Cross and Baylor University. A central-Massachusan since birth, Josh graduated with a BA in Political Science and Italian Studies from Assumption University in May 2013 and a PhD in Political Science from Baylor University in May 2019. At Baylor, Josh wrote his dissertation on Alexander Hamilton and American Foreign Policy.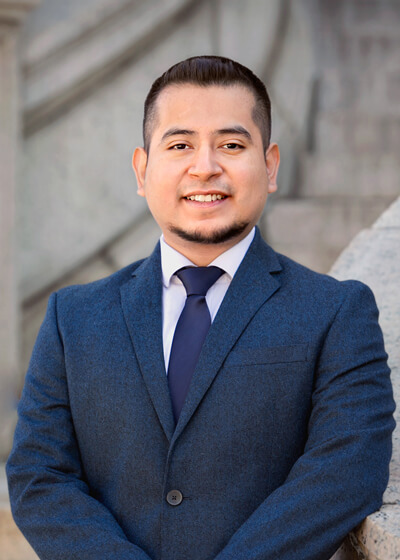 David Cruz is a Research Associate with the Bureau. He graduated magna cum laude from the Escuela Superior de Economía y Negocios (El Salvador) with a bachelor's degree in Economics and Business in January 2015, and with a Masters' degree in Public Policy from Northeastern University (Boston) in May 2022. David has professional experience working as a consultant in socioeconomic topics, as an Analyst for the Salvadoran Ministry of Economy, in international cooperation projects in Central America, as Teacher of quantitative courses for Economics students, and as a Research Assistant for qualitative studies conducted by the Northeastern University Public Evaluation Lab and the College of Professional Studies.