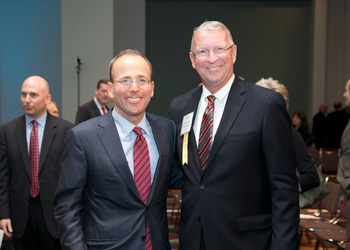 The Worcester Regional Research Bureau is a not-for-profit that serves the public interest of Greater Worcester by conducting independent, non-partisan research and analysis of public policy issues to promote good governance and informed public debate and decision-making. Since its founding in 1985, The Research Bureau has prepared over 250 reports and held over 240 forums on topics including public administration, municipal finance, economic development, education, and public safety. The Research Bureau's reports and forums address two large audiences: 1) citizens of the region who are responsible for identifying issues of importance, advocating for issues of concern, and electing political leadership; and 2) public officials, both elected and appointed, responsible for advancing public policy through government programs. We promote our findings through free reports and forums, opinion pieces, and local television and radio appearances. Over the years, thousands of individuals have attended The Research Bureau's Francis A. Harrington Forums on Municipal Government. We have hosted an impressive array of speakers including governors, members of congress, mayors, corporate leaders, nationally-recognized experts, and officials from every level of government. We promote our findings directly to public officials through informal outreach and formal testimony before legislative committees at the local and state levels. We regularly address civic organizations and community groups and participate in appointed task forces and commissions.
Suggest a Research Topic.
Suggest a Forum Topic.

For more information, please see some of our recent annual reports:
2022
2021
2020
2019
2018
2017
2016
2015
2014
2013
2012
2011
2010
2009
2008
2007
2006