---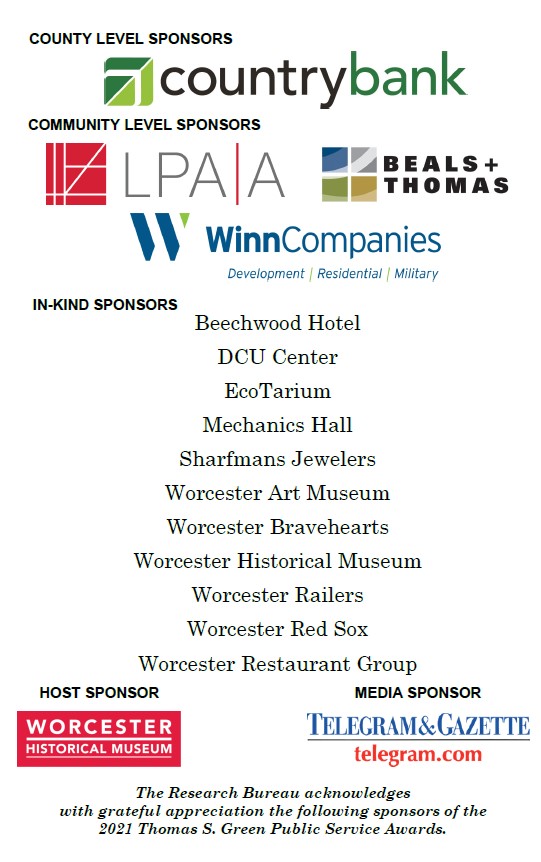 ---
FOR IMMEDIATE RELEASE
Date: May 11, 2021
Contact: Paul Matthews, Executive Director & CEO
508 479 8234,
Worcester Regional Research Bureau announces recipients of the 2021 Thomas S. Green Public Service Awards
The Worcester Regional Research Bureau is pleased to announce the recipients of the 2021 Thomas S. Green Public Service Awards. The Green Awards publicly recognize the efforts of individuals exhibiting:
exceptional competence and efficient handling of all assigned responsibilities;
enthusiastic performance of tasks above and beyond the call of duty;
cooperative, helpful, and friendly attitude toward the public and fellow employees; and
community involvement outside the scope of job-related responsibilities.
This year, The Research Bureau honors six employees from across the region who have made outstanding contributions to public service. The following recipients embody the ideals of the Thomas S. Green Public Service Awards.
Yaffa Fain, Worcester Cultural Development Division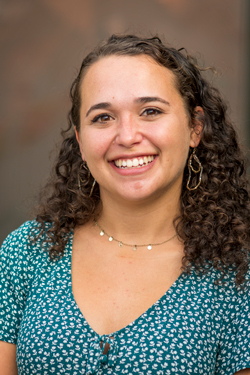 YAFFA FAIN is the Program Assistant for the City of Worcester's Cultural Development Office. She began her career in the Cultural Development Office as an intern, recognizing her talents, she was brought on as a part of the team full-time.
Ms. Fain has been instrumental in coordinating hundreds of events from the I Am Worcester Campaign, to the Worcester 100 Events on the Common, Out to Lunch series, and more. When the pandemic forced events to halt, Ms. Fain found ways to connect people through virtual programming such as the Festival of Lights, Women's Suffrage Celebration, The Poets Laureate Spoken Word monthly virtual poetry readings, and more. Ms. Fain is a collaborator, she works with a wide range of departments, community organizations, and cultural institutions in the city. Her ability to raise up voices and empower others makes her exceptional. She never wavers in her dedication to her community.
A nominator wrote, "You cannot find a more dedicated city employee than Yaffa Fain – she embodies Worcester Together in a most meaningful manner."
---
Cherisa Hernandez, Worcester Public Schools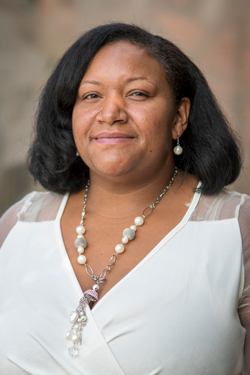 CHERISA HERNANDEZ is a Mathematics teacher at South High School and serves as a Clinical Professor at Worcester State University's Graduate School of Education training the next generation of teachers. In addition, she is the Founding Coordinator and Curriculum Designer of the Black Excellence Academy. She also teaches Mathematics for students grades 5-6 in the program and supervises teachers in the program.
Ms. Hernandez is a talented professional that has a mastery of her subject matter and the skill to translate her understanding to her students. She is deeply committed to all of her students, from South High to BEA and is a dedicated mentor and resource for future teachers at Worcester State. Her ability to innovate is evident to all through her creative approach to online academic programming.
Ms. Hernandez approaches everything with enthusiasm and her trademark "can do" attitude. One of her nominators quoted her, "I want my students to see people like themselves in those roles so that they would realize that they too have the ability to be just like me or better no matter what hurdle may be in their way."
---
Jeffrey Howe, Fitchburg Police Department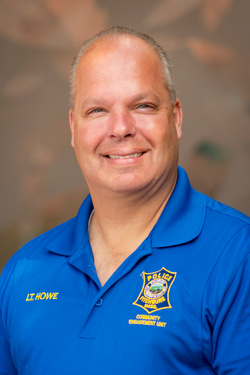 JEFFREY HOWE is a Lieutenant and Commander in the Community Engagement Unit in the Fitchburg Police Department, where he has served for 25 years. He is the community liaison, oversees traffic and K-9 units, and school resource officers.
He is an exceptional police officer and a true leader for his unit. Some of his work includes homelessness, technological process improvement, and business engagement. His thoughtful and approachable demeanor allows him to establish strong connections to the community.
His commitment and passion for his community is clear to all who meet Lt. Howe. He is the engaged in wide array of activities from organizing a pink patch fundraiser for Breast Cancer Awareness Month, to engaging youth through the Junior Academy, discussing stereotypes with the No Evil Project, or personally sponsoring fundraising for the Salvation Army, Pan-Mass Challenge, Dana-Farber Cancer Institute and much more. Service is engrained in Lt. Howe, who was a volunteer first responder following September 11, 2001.
His nominators said it best, "Lieutenant Jeffrey J. Howe is a shining example of excellence in public service."
---
Effy Larkin, Worcester Human Resources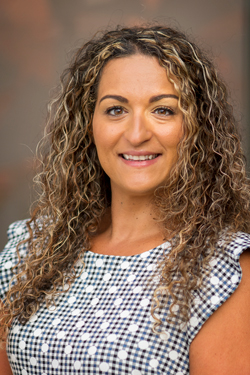 EFFY LARKIN is a Principal Staff Assistant in the Human Resources Department for the City of Worcester. She started in 2007, earning continuous promotions since.
A few of her primary responsibilities are focused on important projects such as Injured on Duty, Workers Compensation, and Unemployment. Through the pandemic, Ms. Larkin was overloaded with unemployment claims and she handled each of her cases with care and attention to detail. Even when her own plate is full, she is a team-player and jumps in wherever, and whenever needed. This is clear through the pandemic where Ms. Larkin stepped up to the plate in a major way. In addition to her normal workload she worked with the Emergency Operations Center to develop processes and procedures for both purchasing and finance. Additionally, she worked closely with the Division of Public Health, specifically on COVID vaccination efforts—serving as a Vaccine Clinic Supervisor. Ms. Larkin's work ethic is second to none.
Nominators say, "Effy is not only an invaluable employee to the City of Worcester, she also cares deeply for the City of Worcester residents and it shows in almost everything she does."
---
Edgar Luna, Worcester Executive Office of Economic Development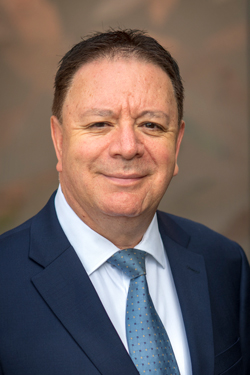 EDGAR LUNA is the Business Development Manager for the Worcester Executive Office of Economic Development. Mr. Luna previously served in a number of roles with the City in the Office of Planning & Community Development and the Department of Health & Human Services, recently celebrating his 20th anniversary of working for the City of Worcester.
Mr. Luna is known for going above and beyond, especially through this last year. He was particularly pivotal through the 2020 Census Collection cycle, helping to convene the Worcester Community Census Coalition to have a more accurate count of Worcester residents. He volunteered at vaccination sites, helped the City Clerk's office with election operations, provided translation to the Emergency Operations Center through the pandemic, and more. Through all of his commitments, he still excels at his day-to-day job. One of his primary responsibilities is managing and coordinating the film industry.
His knowledge and understanding of the community he serves makes him a true asset for the city. As one nominator described, "Edgar approaches his work with a fierce love for the City of Worcester and its people."
---
William Mosley, Worcester Fire Department
WILLIAM MOSLEY is a Captain in the Worcester Fire Department and also serves as the Department's Diversity Officer. Captain Mosley joined the Fire Department in 2010 after serving ten years in the Worcester Police Department. His drive and determination allowed him to rapidly rise through the ranks to his current position.
Captain Mosley is an exemplary officer that intrinsically believes in continuous improvement, learning, and training for himself and his company. He has revamped the recruitment strategies used by the Worcester Fire Department; one such example is the first WFD Open House. Representatives from MA Human Resources Division were so impressed that it now serves as the statewide model. His efforts are already paying dividends, this year's eligibility list, while not complete at the time of nomination, was one of the most diverse lists in the history of the Department. He is a true difference-maker in our community.
Captain Mosley "is a role model for his Worcester Fire Department colleagues, young people in the City, and for all public employees."
---
The Award is named in memory of Thomas S. Green, a founder of The Research Bureau and one of its original Directors. Mr. Green was a civic leader for many decades and a Vice President of Norton Company (now Saint-Gobain). This is the thirty-third annual Green Awards presentation, which has honored 128 public servants over the past three decades.
The Research Bureau's Award Committee, composed of representatives from diverse community organizations, selected the recipients from nominees submitted by the public. This year's committee includes: Chair Ellen Ganley, Che Anderson, Joyce Augustus, Jennifer Davis Carey, Dan DiTullio, Kathleen Gagne, Alex Guardiola, Karen Ludington, Paul Matthews, Kate McEvoy, Dave Nordman, Hilda Ramirez, Todd Rodman, Hank Stolz, and Ron Waddell.
Ellen Ganley, Chair of the Thomas S. Green Public Service Awards Committee, said "As Chair of the TSG Awards Committee, I am impressed by the caliber of this year's nominees. So many public servants truly stepped up for our communities during this unprecedented and challenging year. This year's recipients truly represent exceptional public service, well beyond the call of duty."
Paul Matthews, Executive Director and CEO of The Research Bureau, said "It's always an honor for the Bureau to recognize exemplary public servants with the Thomas Green Awards, but this year we've all experienced firsthand the extraordinary commitment of so many municipal employees through the pandemic response. Our thanks and appreciation go to all of this year's honorees for extraordinary public service, as well as to their peers and colleagues working in our schools and communities every day."
A private Awards ceremony will be held for the recipients but it will be recorded for a public viewing party. Details will be announced.
The Research Bureau, founded in 1985, serves the public interest of Greater Worcester by conducting independent, non-partisan research and analysis of public policy issues to promote informed public debate and decision-making. For more information see www.wrrb.org, Facebook (The Research Bureau), and Twitter (@WRRBureau).
#####