---
---
FOR IMMEDIATE RELEASE
Date: May 9, 2022
Contact: Paul Matthews, Executive Director & CEO
508 479 8234,
Worcester Regional Research Bureau announces recipients of the 2022 Thomas S. Green Public Service Awards
The Worcester Regional Research Bureau is pleased to announce the recipients of the 2022 Thomas S. Green Public Service Awards. The Green Awards publicly recognize the efforts of individuals exhibiting:
exceptional competence and efficient handling of all assigned responsibilities;
enthusiastic performance of tasks above and beyond the call of duty;
cooperative, helpful, and friendly attitude toward the public and fellow employees; and
community involvement outside the scope of job-related responsibilities.
This year, The Research Bureau honors five employees who have made outstanding contributions to public service. The following recipients embody the ideals of the Thomas S. Green Public Service Awards.
JOSEPH CARPENTER is the Head Customer Service Representative in the Treasurer & Collector's Office in the Department of Administration & Finance.
Nothing in this world is certain, except death and taxes. Worcester is lucky to have Mr. Carpenter as the face we see when paying our taxes. His primary role is processing property taxes, water and sewer bills, excise taxes, parking tickets, and more. "It is a difficult job that is part educator, part counselor, and part bank teller. Joe is excellent at this work, and uses his deep knowledge, his sensitivity, and his expertise to assure taxpayers that there are solutions to the problems at hand." Mr. Carpenter goes above and beyond to ensure that all people are treated with kindness and understanding.
Mr. Carpenter is a true utility player. Many turn to him, not only for his three decades of experience, but also his demonstrated adaptability. He is a designated change agent for the department, transitioning off a 30-year old financial management system. He has tackled this project like he does many others: with enthusiasm, work ethic, and compassion.
---
MATTHEW MOISON is the Director of Golf at the Green Hill Municipal Golf Course. He has served in this role for 26 years and has been a key player in the success of the municipally owned golf course, impacting the lives of many.
He introduced a free junior golf camp in his first year, which has run every year since, with the exception of 2020, providing hundreds of youngsters with the opportunity to play golf for free. He introduced the only caddie program at a public golf course in the state, engaging seventh and eighth graders after school and providing them with the opportunity to earn money and learn the game. Last year, he conducted a golf-instruction program catered specifically for veterans. His creativity and innovation is perfectly matched by his commitment to his job. "Moison believes in the mission of municipal golf courses to provide recreation to as many people as possible in a fun, friendly, affordable environment."
Mr. Moison continues to go above and beyond for the patrons of one of the busiest golf courses in the region and for the youth in our communities, providing truly unique and valuable public services.
---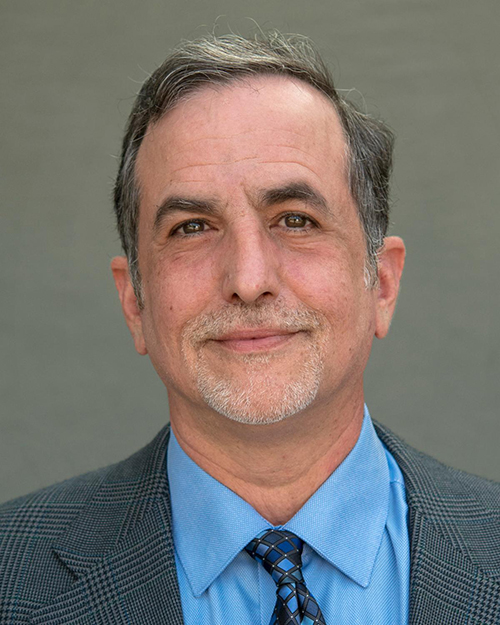 MUAWEYA "ZACK" RAZZAQ is a Network Administrator for the Information Technology Department at the Worcester Public Schools. He is also the Instructional Testing Administrator, Clever Administrator, and Google Workplace Administrator.
In addition to all of these roles, he took on the monumental task of distributing over 15,000 Chromebooks to WPS students during the pandemic. Mr. Razzaq's calm mind and readiness to help made him the perfect person for the job. He helped everyone through a highly stressful time to make sure all students were equipped to learn, and staff were equipped to teach.
One nominator wrote, "Zack is my go to person for anything new. He is one of those people you can ask to do something and you know he will say yes and just ask how far or how long you need him to go." Through the pandemic, his dedication and skill was imperative. On remote support, he was at a family's door whenever he was needed, putting his own personal safety to the side for the students. His dedication, paired with his expertise, make him a remarkable asset to our community and Worcester Public Schools.
---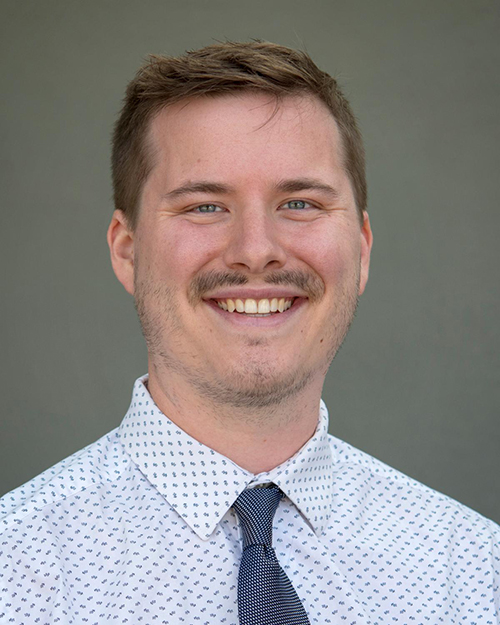 CONNOR ROBICHAUD is the Regional Projects Coordinator and Principal Planner for the Central Massachusetts Regional Planning Commission (CMRPC).
While the City of Worcester has its own Public Health Division, many communities in the region do not. Mr. Robichaud "essentially create a public health department here at CMRPC." He became the central figure in the region for many communities as they addressed the impacts of COVID. He identified service gaps, found resources and funding tools, and led the requisition and distribution of COVID test kits to communities. As one nominator mentioned, "he has singlehandedly been the rock for he unaffiliated communities in Region 2."
Mr. Robichaud continues to impress all who meet and work with him. His work ethic, enthusiasm, and dedication has been evident through a time when many were struggling with the impacts of the pandemic. He routinely goes above and beyond for his communities, which is clear from the dozens of comments received from communities across the region. "Co-workers like him inspire everyone at the agency to continue doing their best as public servants."
---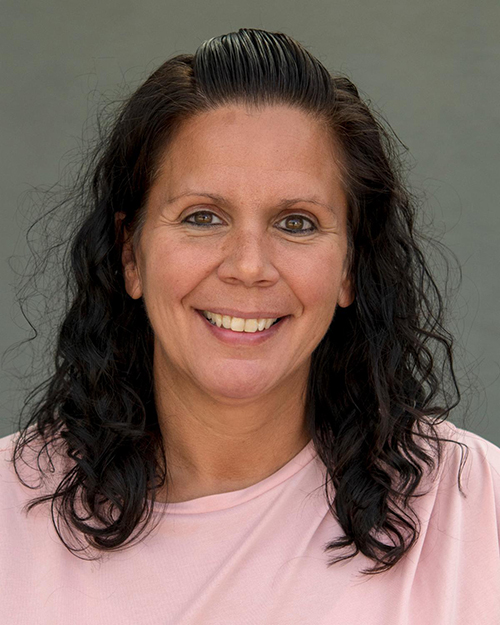 CARA STONE is the Executive Assistant to the Executive Director for the Worcester Public Library. She is the first point of contact for the WPL Executive Office, she manages a variety of special projects from room rentals, art exhibits, and community engagement to vaccine clinics, legislative breakfast, and more. Significantly, Ms. Stone has worked tirelessly to streamline her position to ensure WPL saves time and money.
She does all of this with true spirit and dedication. "Cara is the heart and soul of the Worcester Public Library." She consistently goes above and beyond for her coworkers. You'll see her decorating the offices, a full candy-bowl, organizing all of the staff activities. She puts that same energy into her service to the community from working with the children at the YWCA as "Grandma Cara" or using her lunch break to fill a backpack of clothing and personal care essentials for a unhoused patron whose belongings were stolen. Her humble and authentic approach to her work has garnered her tremendous praise: "recently, a member of the City Manager's team came to the WPL to learn why everyone is so much happier at the Worcester Public Library, and the answer was simple: Cara."
---
The Award is named in memory of Thomas S. Green, a founder of The Research Bureau and one of its original Directors. Mr. Green was a civic leader for many decades and a Vice President of Norton Company (now Saint-Gobain). This is the thirty-third annual Green Awards presentation, which has honored 128 public servants over the past three decades.
The Research Bureau's Award Committee, composed of representatives from diverse community organizations, selected the recipients from nominees submitted by the public. This year's committee includes: Chair Ellen Ganley, Che Anderson, Joyce Augustus, Dan DiTullio, Kathleen Gagne, Alex Guardiola, Karen Ludington, Paul Matthews, Kate McEvoy, Dave Nordman, Todd Rodman, Hank Stolz, and Ron Waddell.
Ellen Ganley, Chair of the Thomas S. Green Public Service Awards Committee, said "I have been involved with the Thomas Green Awards Committee for many years and this was a particularly special year. As communities continue to emerge from the pandemic, we have seen truly remarkable public servants. This year's recipients epitomize this Award and ensure we all recognize the service provided by our municipalities, especially in times of great need."
Paul Matthews, Executive Director and CEO of The Research Bureau, said "The Research Bureau is proud to host these Awards every year. After a couple of difficult years, it is important to take a step back and recognize the unwavering commitment from many of our region's public servants. This year's recipients embody the ideals of this Award and its our sincere appreciation to all of them, and the other incredible nominees, for their tireless efforts on behalf of our communities. Additionally, we'd like to thank Mechanics Hall for their generous support of the TSG Awards. We're honored to bring the Awards to its venerable halls."
The Awards ceremony will be hosted by partner, Mechanics Hall, on June 23rd at 5:00PM with a reception to follow at 6:00PM. The event is free and open to the public, all are welcome to attend to celebrate this year's recipients.
The Research Bureau, founded in 1985, serves the public interest of Greater Worcester by conducting independent, non-partisan research and analysis of public policy issues to promote informed public debate and decision-making. For more information see Facebook (The Research Bureau), and Twitter (@WRRBureau).
#####