Our Generous Sponsors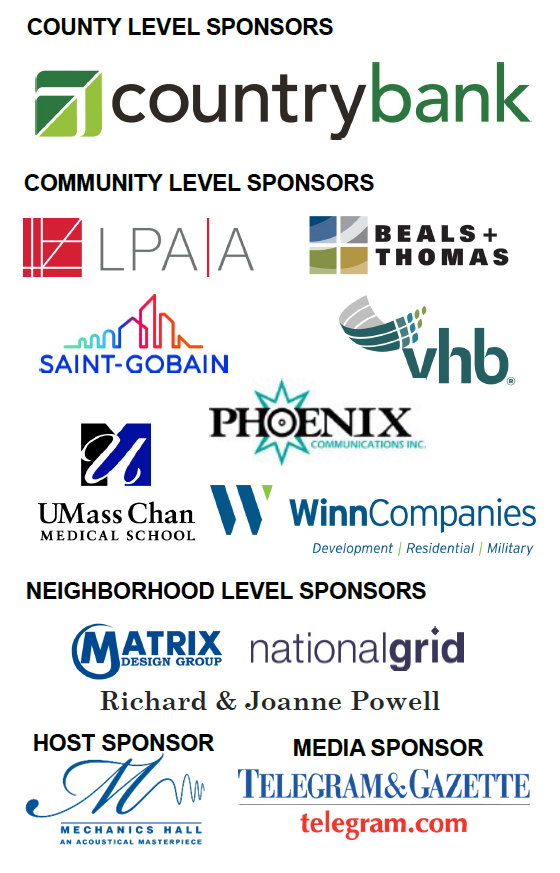 FOR IMMEDIATE RELEASE
Date: April 25, 2023
Contact: Paul Matthews, Executive Director & CEO
508 479 8234,
Since 1988, The Research Bureau has celebrated the unsung heroes of public service through the Thomas S. Green Public Service Award. The Thomas S. Green Public Service Awards publicly recognize the extraordinary efforts of individuals across the region who have dedicated their careers and personal lives to our communities.
This year, The Research Bureau honors five employees who have made outstanding contributions to public service and embody the ideals of the Thomas S. Green Public Service Awards:
Exceptional competence and efficient handling of all assigned responsibilities
Enthusiastic performance of tasks above and beyond the call of duty
Cooperative, helpful, and friendly attitude toward the public and fellow employees
Community involvement outside the scope of job-related responsibilities
James Brooks, Worcester Executive Office of Economic Development
Mr. Brooks is currently Worcester's Director of Housing Development and Healthy Homes, after starting with the city in 2013. In this role, he manages the city's development and rehabilitation of its housing stock and a staff of 11 team members, while serving as the liaison between government and developers for over 3,000 units of residential development underway, and is responsible for over $53 million dollars in State and Federal Grants. As a nominator pointed out, "Jim is an exceptional talent that the City of Worcester is blessed to have among its team. I don't think I have met anyone in the housing industry that has more credentials, licenses, certifications and subject matter expertise on all matters relating to housing development, construction, rehabilitation and the contributing factors of a healthy home than Jim."
---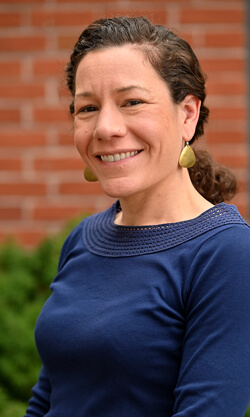 Jacquelyn Burmeister, Worcester Department of Sustainability & Resilience
Ms. Burmeister is a Senior Environmental Analyst and the City's Coordinator of Lakes and Ponds Program, and has been responsible for establishing this new program serving Worcester's waterways. In that role, she is implementing water quality monitoring, developing a citizen scientist monitoring program and partnering with academic institutions, monitoring for invasive aquatic species and implementing control measures, and promoting Worcester's blue spaces in our city. One nominator commented "Jackie has been a model of responsive… and has managed to hook the residents of Worcester into an ongoing relationship. The City is a better City, with Healthier waterways, with a more engaged public, with a greater awareness of the critical issues of watershed protection and stewardship."
---
Brenda Colon, Worcester Public Schools
Ms. Colon is an Instructional Assistant for the Fifth Grade at Quinsigamond Elementary School in Worcester, and has made a tremendous mark on the faculty and students. As a bilingual educator, she is a wonderful advocate for students, and is always willing to ease the difficult transition for any students struggling with a new language and education system. One of her colleagues shared "Brenda shows on a daily basis that being an instructional assistant matters to her and her efforts matter to the students of Worcester. I cannot say enough about the kindness, compassion and empathy that Brenda exhibits day in and day out toward the students at Quinsigamond as well as with the teachers here. Brenda always has a smile on her face, she treats everyone with respect and dignity, and she is always a shoulder to lean on. She makes Quinsigamond an enjoyable and welcoming place to be."
---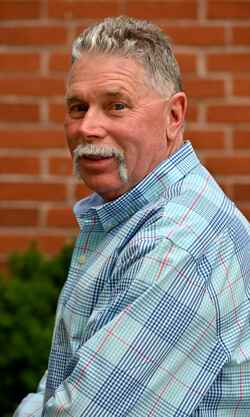 Scott Stark, Shrewsbury Electric & Cable Operations
Mr. Stark is now the Electric Supervisor for Shrewsbury Electric and Cable Operations (SELCO), after starting as a meter reader over forty years ago. In that role, he oversees training and operations of the line worker field crews responsible for restoring power and addressing outages. A nominator described him as "An invaluable source of both institutional and industry knowledge, Scotty is an amazing mentor Scotty has an unwavering commitment to safety and teamwork. He fosters an environment where the crews can learn and thrive."
---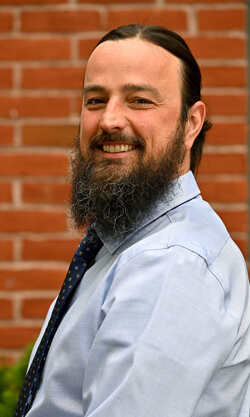 Evis Terpollari, Worcester Health & Human Services
Mr. Terpollari is the Homeless Projects Manager for Worcester's Department of Health and Human Services. In that role, he's personally engaged in outreach and relationship building with the homeless population, and develops creative solutions to provide housing and needed services to individuals and families. A nominator shared that "His compassion and professionalism make him one of the community's greatest advocates for people whom are experiencing homelessness. He worked nonstop during COVID to make sure that the community was taking care of the homeless, and never took a day off, and during that time he housed 40 individuals by himself."
---
Join us in celebrating the 2023 Thomas S. Green Public Service Award Recipients on May 17th, 5:00PM at Mechanics Hall. The Event is Free & Open To The Public. All Are Welcome!
The Award is named in memory of Thomas S. Green, a founder of The Research Bureau and one of its original Directors. Mr. Green was a civic leader for many decades and a Vice President of Norton Company (now Saint-Gobain). This is the thirty-fourth annual Green Awards presentation, which has honored 139 public servants over the past three decades.
The Research Bureau's Award Committee, composed of representatives from diverse community organizations, selected the recipients from nominees submitted by the public. This year's committee includes: Chair Ché Anderson, Joyce Augustus, Melanie Bonsu, Dan DiTullio, Kathleen Gagne, Ellen Ganley, John Graham, Alex Guardiola, Paul Matthews, Michael McDermott, Todd Rodman, Dr. Amie Shei, and Hank Stolz.
Ché Anderson, Chair of the Thomas S. Green Public Service Awards Committee, said "The Green Awards offer an opportunity to highlight the incredible work being done in our region by its exceptional public servants. This year's recipients truly stood out as dedicated, self-less, and passionate individuals who have taken to heart the call to public service."
Paul Matthews, Executive Director and CEO of The Research Bureau, said "The Thomas Green Awards are a highlight of The Research Bureau's calendar each year. It is an honor to recognize them for their contributions to Worcester and to Shrewsbury. Our communities are stronger because of individuals like them. Additionally, the Bureau thanks Mechanics Hall for their generous support of the TSG Awards, bringing the ceremony back to its venerable halls."
The Research Bureau, founded in 1985, serves the public interest of Greater Worcester by conducting independent, non-partisan research and analysis of public policy issues to promote informed public debate and decision-making. For more information see www.wrrb.org, Facebook (The Research Bureau), and Twitter (@WRRBureau).
#####